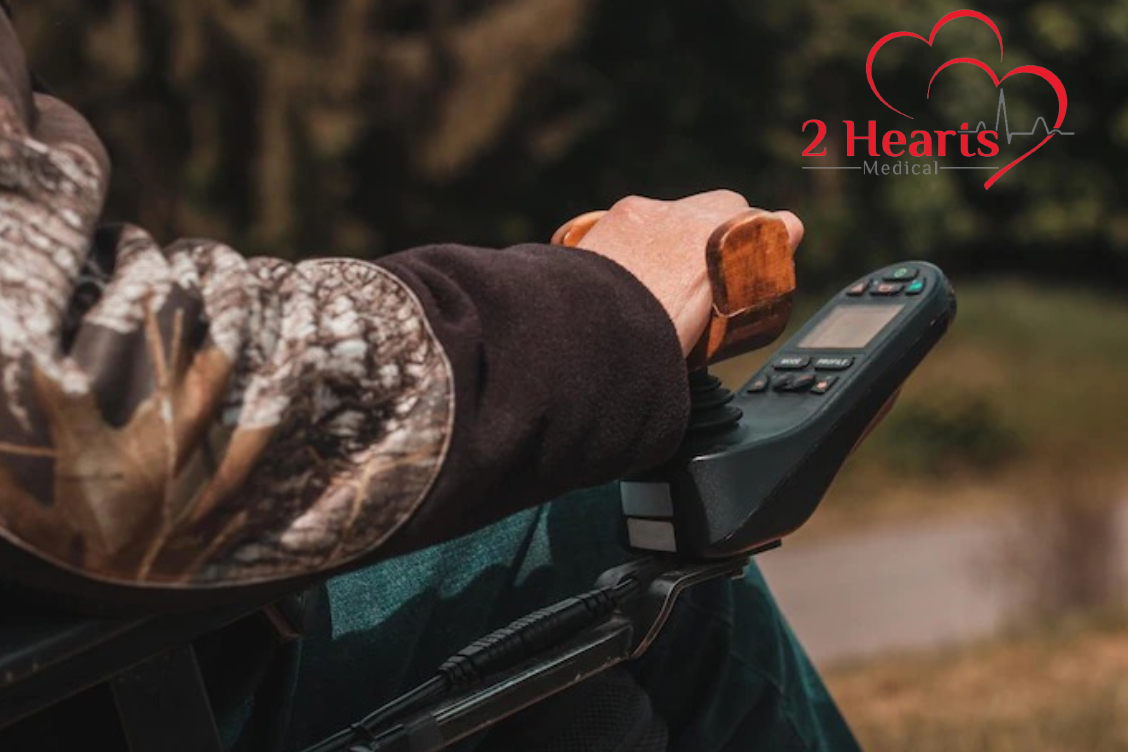 If you are searching for an electric wheelchair, 2 Hearts Medical offers a great option for you—the Zoomer Wheel Chair. This wheelchair is known for its comfort and maneuverability. Designed with the end-user and caregivers in mind, it is low maintenance and safe. You will find that the Zoomer Wheel Chair encompasses the latest designs. This wheelchair has the right features to make your day easier!
A Winner in Many Ways
Known simply as the Zoomer, this wheelchair has the following features for your mobility and to ensure your comfort and safety:
Powerful motor–It is propelled by small yet powerful dual motors for speeds of 3.7 miles per hour over a variety of terrains. You control the speed by the range you select and how far you push the joystick.
Easy to drive–You can easily control the direction of the wheelchair. Just move the joystick in the direction you want to go. You have 360-degree control at your fingertips.
Intuitive to adjust–The seat-to-floor height, back support angle, the height of the leg rest, and controller position is easily adjusted to make you comfortable.
Works indoors and outdoors – The low center of gravity lets you go to most places without the risk of tipping over. Grass, gravel, and small bumps are easily navigated.
Convenience –It rolls right under most tables and desks.
The high-quality Zoomer electric wheelchairs are nicely padded and comfortable. If you're in a wheelchair for long periods, comfort is key!
Highly Recommended
Look no further for a high-quality electric wheelchair as you will find what you need in the versatile Zoomer Wheel Chair. Choosing 2 Hearts Medical offers you access to the equipment and services you need. Our knowledgeable and friendly staff can answer any questions you may have about this wheelchair. 2 Hearts Medical, a medical equipment and supply store company, highly recommends the Zoomer wheelchair for its agility, comfort, and safety.