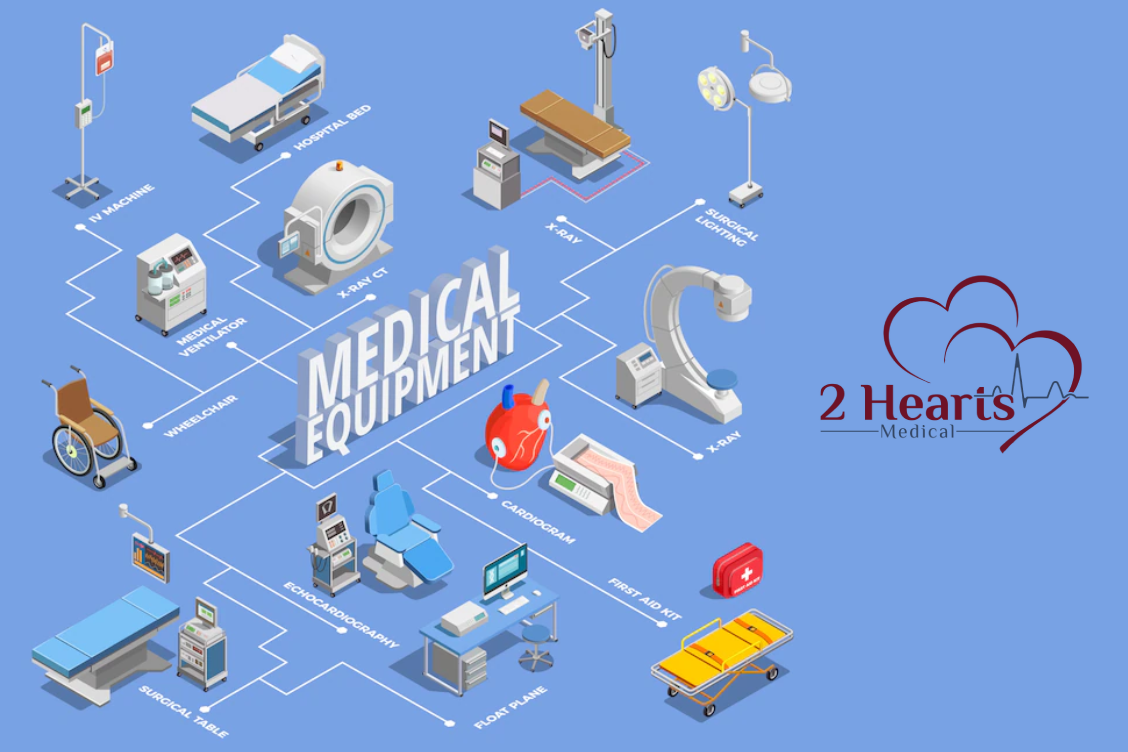 2 Hearts Medical is a renowned medical supply and uniform company located in Webster, Texas. We have a variety of medical equipment, including wheelchairs, knee walkers, orthopedic braces, and compression hosiery. 2 Hearts Medical carries many brands of uniforms such as Cherokee, Heart & Soul, Core Stretch, Infinity, and Dickies. When you're looking to find home medical equipment and supplies, search no more as 2 Hearts Medical is a leading source. We have a strong inventory of high-quality medical equipment to ensure your medical equipment needs are met. Your search ends here!
Extensive Product Offering
We carry equipment and products for all types of medical needs, including mobility, respiratory, and orthopedics. Whether it's a walker or cushions you are looking for, we've got you covered. A short list of our products includes:
Bedroomsafety items such as home bed rails, bed handles, bed canes, and the Independence bed
Bathroom safety items such as hand-held shower sets, bathtub transfer benches, bath stools, folding commodes, and suction cup assist bars
Electric wheelchairs and scooters – our power wheelchairs and scooters have the features you need, which are easy maneuverability, comfort, and portability
Surgical tools for suture removal and operating scissors
Walkers – including knee walkers, mobility bags, and rollators
Life aids – including heating pads, forearm crutches, and body brushes
Cushions such as cervical net collars, forearm crutch pads, back cushions, and leg wedges for elevation
We carry top-quality medical products that are durable and safe. We are also an authorized Golden Technologies dealer.
About 2 Hearts Medical
Choosing 2 Hearts Medical assures you access to the products and services you need while providing an outstanding customer experience. We offer a full range of medical equipment, supplies, and medical uniforms. Our equipment is comfortable and high-quality to meet your needs. Our knowledgeable and friendly staff can answer questions and help you choose the right medical equipment and supplies. Your search ends here as we've got you covered!