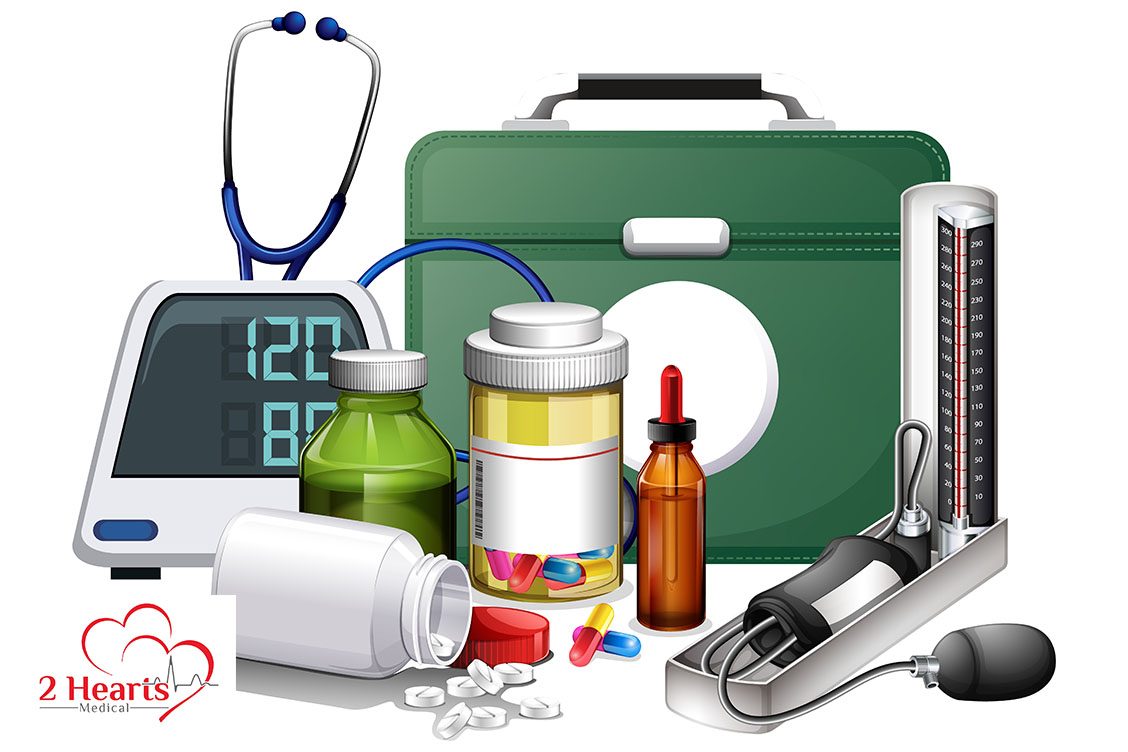 Medical Supply – Webster TX
2 Hearts Medical is an all-purpose medical supply company you can easily find by searching "medical supply – Webster TX." Our wide variety of medical supplies includes life aids,medical cushions, orthopedic braces, and surgical tools. 2 Hearts Medical also carries mobility aids such as rollators and walkers, bathroom safety, and bedroom safety products. When you're looking to find medical supplies, search no more as 2 Hearts Medical is a leading source. We have a vast inventory of safe and practical medical suppliesfor your needs. We've got your needs covered!
Our Extensive Selection
We carry products for all types of medical needs, including respiratory, orthopedics, mobility, and more. Whether it's a walker, life aid, or bedroom safety item you are looking for, we almost certainly have it. Check out our selection:
Walkers – knee walkers, rollators, and accessories for walkers
Cushions – including cervical net collars, bath seat cushions, comfort curve neck pillows, and forearm crutch pads
Surgical tools – neurological hammers, operating scissors, and shears
Bedroom safety items – including home bed rails, bed handles, transfer blankets, and the Independence bed
Bathroom safety items – handheld shower sets, bathtub transfer benches, bath stools, raised toilet seats, grab bars, and other accessories
Life aids – including exercise squeeze balls, forearm crutches, knee elevation pillow, padded toilet seat, and heating pads
Stethoscopes – 3MTM Littmann and Adscope Lite
Our "Over the Counter" category has everything from bandages and splints to heating pads and mattress protectors. We carry only safe and reliable medical supplies.
Full Array of Supplies
2 Hearts Medical is a go-to medical supply and equipment company that will pop up when you search "medical supply – Webster TX." If you've been looking for a store with extensive medical supplies, search no more. Check out our full array of supplies! We've been offering only the safest, most reliable supplies since our founding in 2017. Our staff can answer your questions and help you choose the appropriate medical supplies for your needs. 2 Hearts Medical gives you the products you need at prices you can afford!