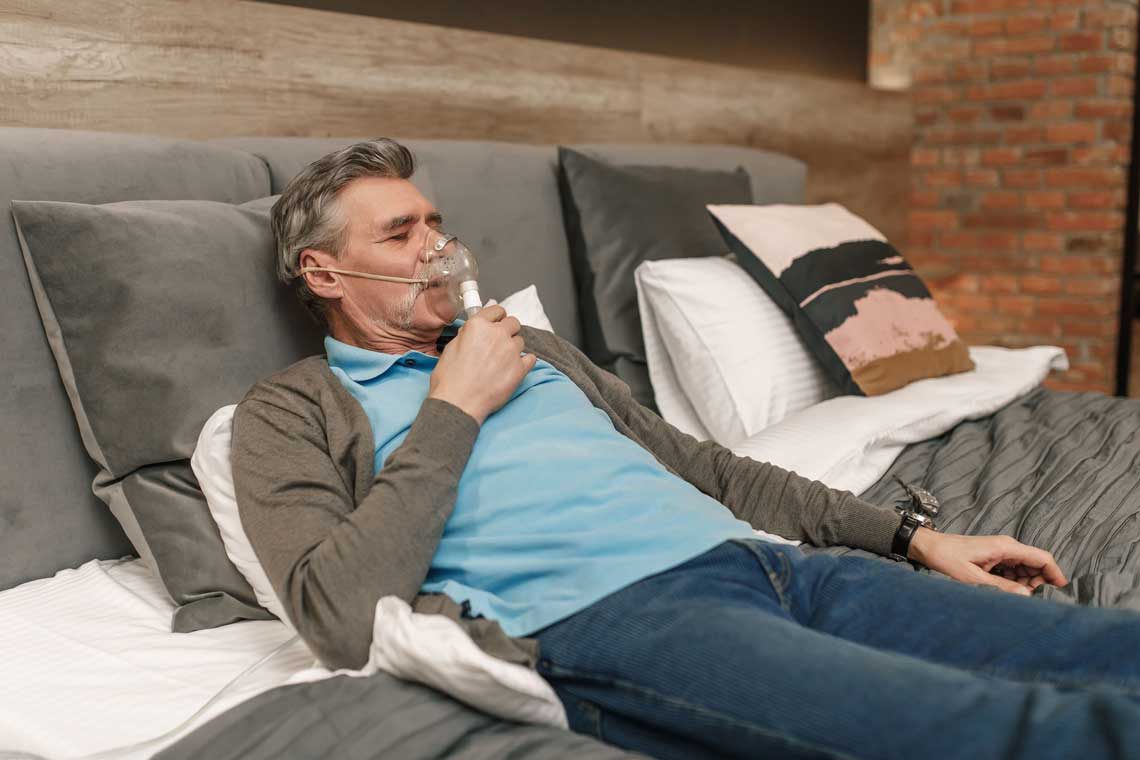 Caring for a loved one who has respiratory issues can be challenging. 2 Hearts Medical understands that families and patients need support and options when it comes to home care and being certain that the right equipment is available and safe for patients to use. That's why 2 Hearts Medical only carries the highest quality respiratory products Webster TX.
Nebulizers
A nebulizer is a device that turns a liquid medication into a very fine mist so that it can be easily and comfortably inhaled by a patient. The mist carries the medication directly to the lungs for immediate use by the respiratory system. People who have been diagnosed with conditions like COPD (chronic obstructive pulmonary disease), asthma, bronchiectasis, pulmonary fibrosis, and cystic fibrosis are most commonly prescribed breathing medications like Albuterol that are administered using a nebulizer.2 Hearts Medical wants to be certain that your loved one receives the necessary treatment while remaining at home or on the go.
The nebulizers and accessories we offer include:
compressor nebulizers and carrying cases,
handheld compressor nebulizers,
medication cups for handheld compressor nebulizers,
mouthpieces, and
masks.
CPAP Cleaners and Supplies
CPAP machines are prescribed by doctors for people who suffer from central or obstructive sleep apnea. The acronym stands for continuous positive airway pressure. These machines provide a constant supply of oxygen at a steady pressure to keep the patient's airway from collapsing during sleep.
2 Hearts Medical carries the following cleaning machine and accessories:
SoClean 2 CPAP Cleaner and Sanitizer,
SoClean Neutralizing Prewash,
SoClean 2 cartridge filter kit,
SoClean adapter for ResMed S9 CPAP machine,
SoClean adapters and diffusers forRespironics Dreamstation and System One machines,
SoClean adapters for the Airsense 10 machine, and
SoClean adapter for the Fisher & Paykel ICON machine.
Home and Portable Oxygen
The constant administration of oxygen is needed by some people who are not able to get enough oxygen into their lungs on their own. Conditions like COPD or illnesses like Covid-19 and pneumonia may require a person to be on oxygen.
While 2 Hearts Medical doesn't carry oxygen machines, we do have a range of tubing and other accessories available which include:
25 ft tubing,
7 ft tubing,
tubing connectors,
nasal cannulas, and
oxygen bubble humidifiers.
Whether you need to rent a wheelchair or a knee walker, find a lift chair, or purchase respiratory products Webster TX, 2 Hearts Medical offers superior customer service with a thoughtful touch. Let our family-oriented specialists help you find and select the medical supplies you need.