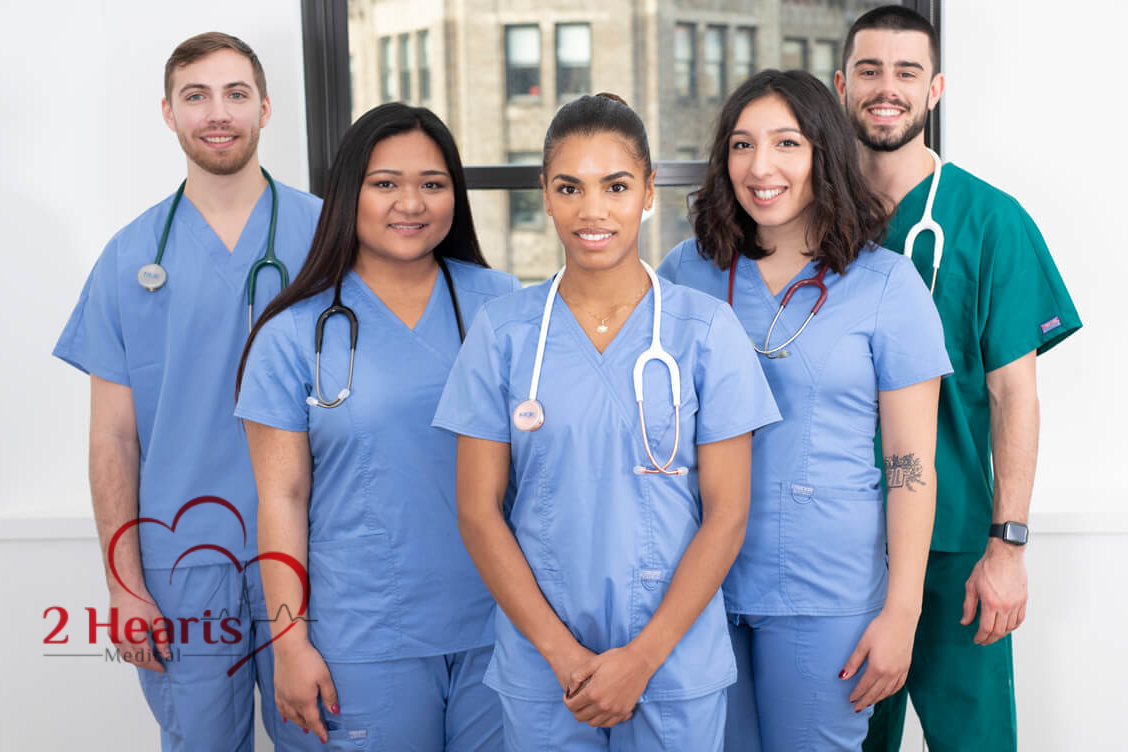 You have found an excellent source for professional nursing uniforms. We at 2 Hearts Medical understand the diversity and complexity of nursing tasks, and the need to have high-quality uniforms. You'll appreciate the choice of styles and types of fit. We offer practical yet stylish nursing uniforms. Shop our great collection of nursing scrubs and uniforms to keep you comfortable and get you through those12-hour shifts!
We Offer Top Brands
Choose from a variety of uniform lines for nurses and general healthcare staff. We offer top-quality brands, including Dickies, Cherokee, Healing Hands, Zavate, and Med Couture. You are not limited in your preferences as our uniforms are offered in a variety of colors, styles, and sizes, including plus sizes. Nursing uniforms in the Cherokee line, for example, accommodate a variety of women's body types:
The traditional classic has a relaxed fit
The modern classic has a classic proportion with a little roominess
The contemporary style has a modern fit closer to your body
The maternity option has a comfortable fit with room to expand
The athletic fit accommodates that extra musculature from regular gym workouts
We also carry unisex as well as men's tops and pants in the Cherokee collection. Our website features the different styles offered in Cherokee's Infinity and Revolution series.
The Zavate Ava Therese collection includes styles such as V-neck, mock wrap, and jackets to enhance your uniform collection. Med Couture is another great uniform brand. We offer the Insight Series by Med Couture, which is athletically inspired. You'll appreciate the drape of the fabric and the wonderful fit. The moisture-wicking fabric in this line provides just the right amount of stretch.
About 2 Hearts Medical
Our knowledgeable staff can help you find the optimal nursing uniforms for you. Our company and our people are here to serve you, your customers, patients, and referral partners. The nursing uniforms we feature are known for their top quality and supreme comfort. Our uniforms deliver style and functionality. At 2 Hearts Medical, you can select from uniforms that match your style and fit preference so you can meet the challenges of your demanding job.