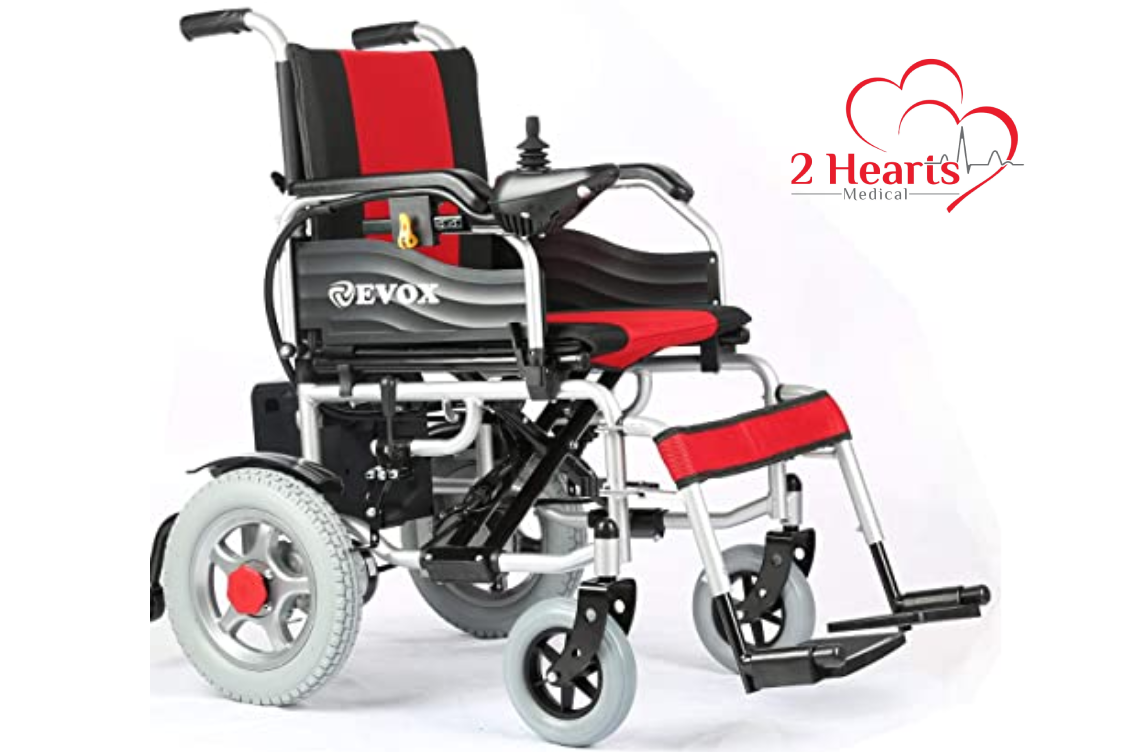 We have an electric wheelchair for sale that is safe, portable, and easily maneuverable. Look no further! You will find the latest models and most comfortable electric wheelchairs at 2 Hearts Medical. These wheelchairs stand out because they are designed for the end-user and caregivers' user experience. We offer the features you want in an electric wheelchair.
Our Selection
Our electric wheelchairs—we offer five to choose from—deliver a smooth and safe driving experience. Check out these featured models:
The Literider Envy Power Chair is lightweight, easy to maneuver, and highly portable. Most people can readily lift the Literider into the trunk of a car. This electric wheelchair features a comfortable seat, and ample footrest, and has 22-amp hour batteries that enable it to operate up to 15.5 miles. The price of this wheelchair is $1,749 to $1,999. The Literider Envy LT power chair sells for just under $1,600.
The Zoomer is agile and easy to handle—just point the joystick in the direction you want to go. It can be used over various types of terrain. The seat height, back support angle, and controller positions are easy to adjust. Dual motors power the Zoomer for speeds up to 3.7 miles per hour. The Zoomer can be conveniently stored under most tables and desks. This wheelchair sells for just under $3,000.
The WHILL Model Ci2award-winning wheelchair has superior traction and suspension. This wheelchair's easy-to-use functionality makes it easy to use and operate. You can make tight turns to get where you need to go. With its compact design, it's easily disassembled for placement in your car. It truly represents the latest in personal mobility, including Bluetooth connectivity. This wheelchair sells for just under $4,000.
The electric wheelchairs we offer have the features you need—easy maneuverability, intuitive functionality, and portability.
Your Perfect Mobility Solution
Look no further for a high-quality electric wheelchair for sale as you will find what you need at 2 Hearts Medical. We can help you make the right choice for your wheelchair requirements—whether you have an illness that makes walking difficult or you just want to conserve energy on walks. Our knowledgeable staff can talk you through the features of these wheelchairs and recommend the best one for your specific needs. Let us help you choose the perfect mobility solution so you can enjoy an everyday active lifestyle!