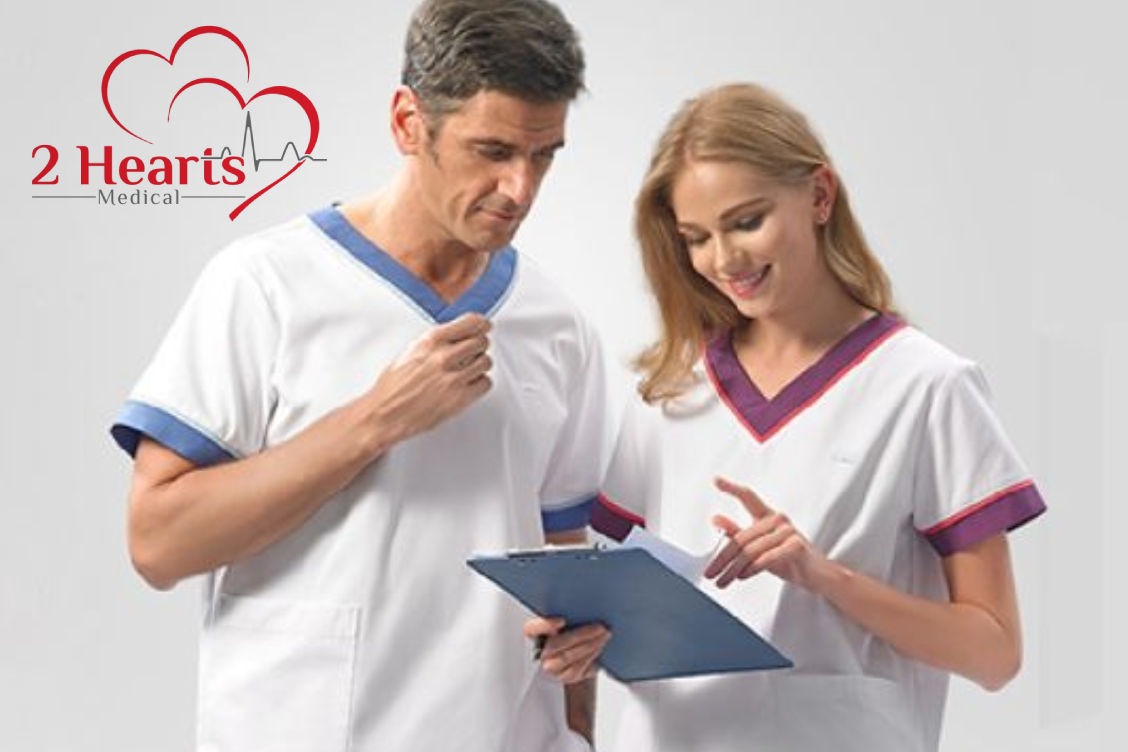 Cherokee medical uniforms are known for their quality, comfort, and style. A go-to brand in the medical community since 1972, the Cherokee brand brings fashion and functionality to your uniform. At 2 Hearts Medical, you can choose from a variety of Cherokee medical uniforms for nurses and general healthcare staff. Cherokee has a range of colors, styles, and sizes.
Women's medical uniforms include the following types of fit:
Contemporary – a modern proportion fitting closer to your body
Traditional classic — a relaxed fit
Modern classic – a classic proportion with the ease
Maternity fit –a comfortable fit with room to grow
Athletic – a modern proportion for an athletic build
You can find just the right fit for your body type with a Cherokee medical uniform.
Choose Your Style
Cherokee offers several different lines so you can choose your style—whether the leg is flared or tapered, or whether the waistband is elastic or has a drawstring. All of these lines have Cherokee's signature comfort and high quality:
Infinity Series – Features sporty details with a comfortable fit. Selections include women's scrub pants, mock wrap tops, and V-neck tops, as well as men's and unisex scrub tops and pants.
Revolution Series – Features polyester, rayon, and spandex fabric that is soft and stretchy. Choose from women's flare scrub pants with a drawstring, tapered leg pants with a drawstring, cargo pull-on with elastic waistbands, mock wrap tops, snap front jackets, and a V-neck top.
Allura Series – Combines contemporary style and function with moisture-wicking fabric. Choose from men's fly-front cargo pants, tuckable V-neck scrub, V-neck top, tapered leg pants, and women's V-neck, jogger scrub pants, and zip-front jacket.
About 2 Hearts Medical
Our Cherokee medical uniforms deliver high-quality, practical yet stylish medical attire. We understand the need to have the appropriate professional attire for diverse and complex medical jobs. With 2 Hearts Medical, you get the quality products you seek, the services you need, and the responsiveness you expect. Our people are here to serve you, your customers, and your patients. Our knowledgeable and friendly staff can answer questions about Cherokee's lines and help you find the best medical uniform for you.