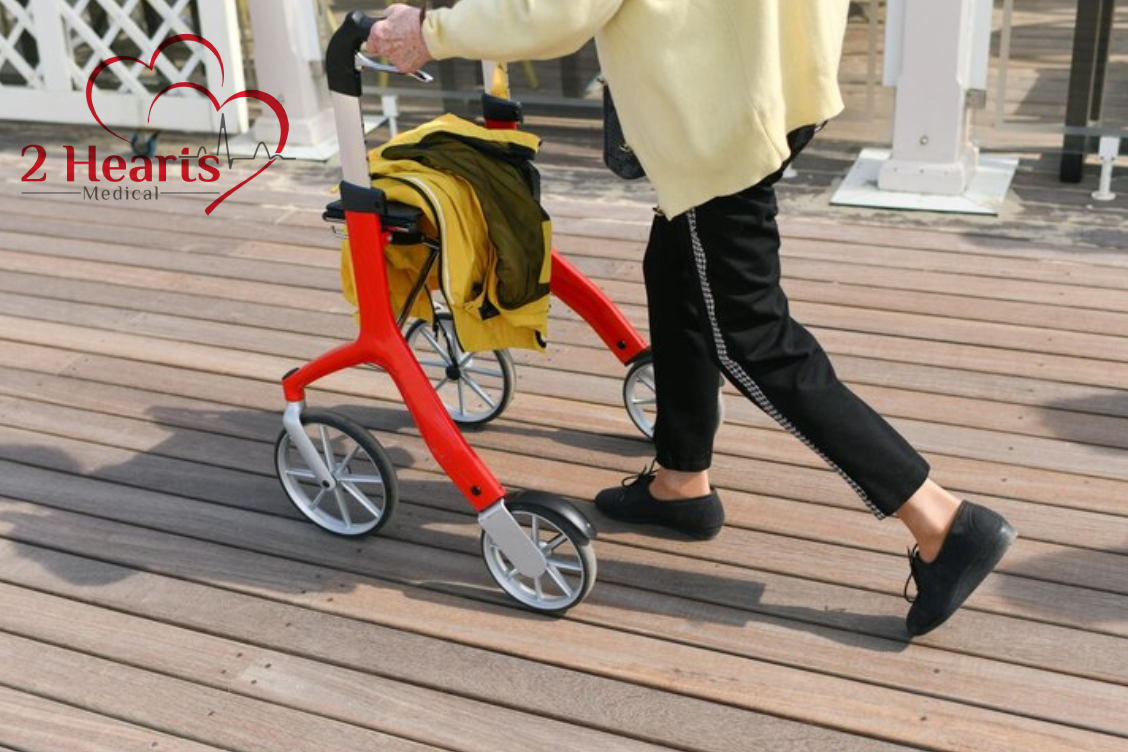 Mobility Scooter For Sale
If you are in the market for a mobility scooter, 2 Hearts Medical has excellent options for you. Our mobility scooters are comfortable, safe, and easily maneuverable. Designed with the end-user and caregivers in mind, they are lightweight and portable. Find the latest designs and most comfortable mobility scooters at 2 Hearts Medical!
Variety of Models
Mobility scooters range from knee walkers to power chairs. 2 Hearts Medical offers lots of options:
Knee Walker – Featuring dual breaks, the Knee Walker is lightweight and easily foldable. It's an excellent mobility device for foot, ankle, or Achilles injuries that require the foot or leg to be non-weight bearing during recovery. It's a great alternative to crutches or folding walkers, which can cause back or underarm pain with overuse.
Buzz Around Carry On – This sporty scooter folds down into only two pieces for easy travel and storage. It is uniquely designed to fold into a "rolling suitcase" shape with four carry handles, reducing the amount of weight users must carry at one time.
Literider Envy Power Chair – Easy to maneuver, the Literider is lightweight and highly portable. The heaviest piece weighs only 35 pounds for easy lifting into the back of a vehicle. It features a large seat, generous footplate, and batteries with an operating range of nearly 16 miles.
Zoomer Electric Chair – Propelled by small yet powerful dual motors for speeds of 3 – 4 miles per hour over various terrains. To maneuver, just move the joystick in the direction you want to go. You control the speed by the range you select and how far you push the joystick. The seat height, back support angle, and controller position are easily adjusted.
The mobility scooters we offer are safe, reliable, and easy to transport.
We'll Help You Get Around
Search no further for a high-quality mobility scooter as you will find what you need at 2 Hearts Medical. Our knowledgeable and friendly staff can answer questions and help you choose the mobility scooter that is best suited to you and fits your budget. Choosing 2 Hearts Medical offers you access to the productsyou are looking for and the services you need. We've got you covered. Let us help you get to where you need to go!