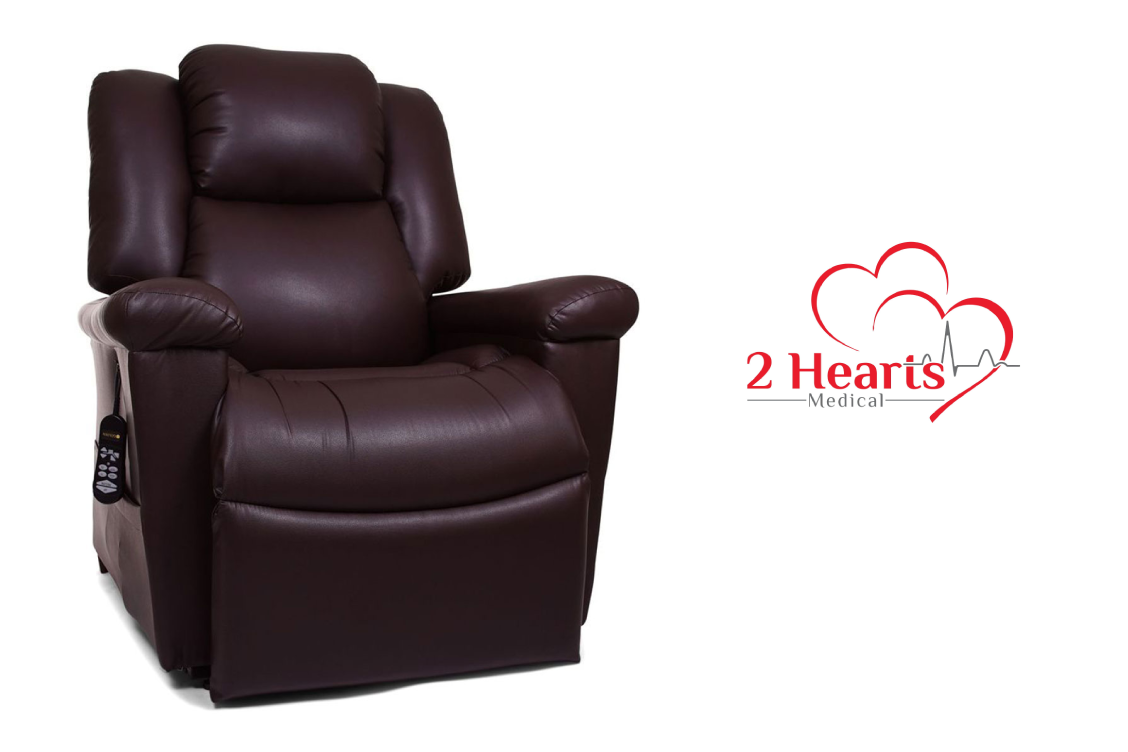 If you're searching for a lift chair recliner, search no more as 2 Hearts Medical offers Maxicomfort Lift Chairs that set the standard for ultimate comfort and relaxation. These lift chairs easily help you stand on your own from a seated position. Maxicomfort Lift Chairs provide ergonomic support, repositioning the seat as you recline to comfortably support your body.
Lift chairs are designed to help those with mobility challenges. The difference between a lift chair and a reclining chair is that instead of just leaning back, the base and back of the lift chair can tilt forward, allowing the user to readily return to a standing position. With just a click of a button on a remote control, the lift chair can be used in an upright position or reclined. Maintain your independence with the Maxicomfort Lift Chair!
Patented MaxicomfortTechnology
The Maxicomfort Lift Chair allows you to recline back and adjust your head and neck using the exclusive power head pillow. The Power PillowTM combined with lumbar support offers maximum comfort options. Other features include:
Exclusive AutoDriveTM hand control for easy operation
Customized comfort – lock in your favorite comfort positions
Independent backrest and seat operation
Excellent leg extension
Anti-skid and adjustable leg levelers for enhanced stability and safety
Maxicomfort Lift Chairs come in two models—the Cloud and Day Dreamer. The Cloud model features HeatWave TechnologyTMwhich uses infrared heat to penetrate skin and muscles, providing a soothing heat therapy experience.
Ideal Lift Chair Solution
Your search ends here as Maxicomfort Lift Chairs offeran ideal solution for those with mobility challenges caused by leg pain, lack of muscle strength, or just general aging. See for yourself—this power lift chair will truly enhance your life or the life of a loved one. Enjoy ultimate relaxation and feel supremely comfortable in thisstate-of-the-artlift chair.
Maxicomfort Lift Chairs combine advanced technology with excellent designs to provide you with the highest level of functionality, safety, and reliability. Rest, relax, and maintain your independence witha power lift chair.We can help you determine which Maxicomfort Lift Chair model is right for you. You can depend on 2 Hearts Medical for the solutions and services you need!