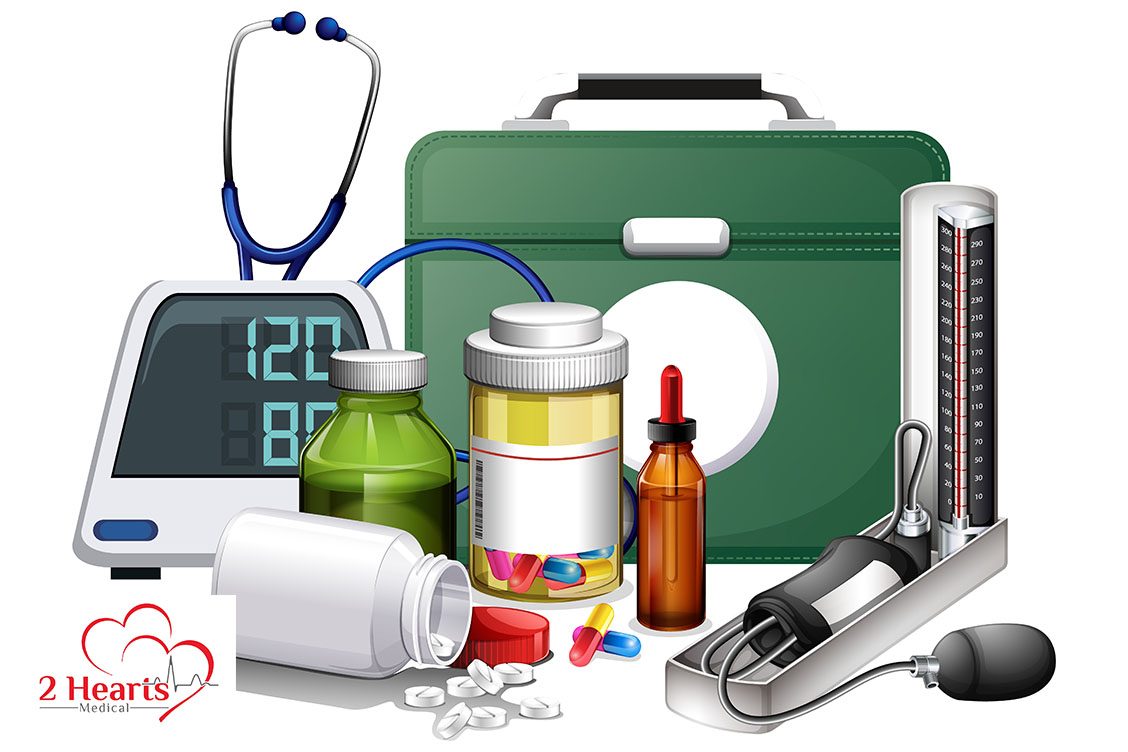 When you conduct an online search for "medical supplies near me" you often have a hard time finding what you need. Supply chain issues for semiconductor materials used in circuit boards and plastics for tubing, as well as other effects of the COVID pandemic, have made it challenging to find necessary medical supplies. The good news is that 2Hearts Medical has an ample inventory of high-quality medical supplies and equipment. Your search ends here!
Our Products
We carry a broad range of medical supplies, uniforms, and mobility equipment in three general categories—Medical
Supplies, Medical Uniforms, and Golden—that are highlighted here:
Medical Supplies – including walkers and rollators, bathroom safety, bedroom safety, living aids, and cushions. We also carry items such as orthopedic braces, wound care, surgical tools, canes, crutches, compression socks, and hosiery, as well as durable and home medical equipment
Medical Uniforms – including medical scrubs, uniforms, and lab coats in a variety of brands, styles, and colors
Golden – including electric wheelchairs, lift chairs, and mobility scooters
We carry only high-quality, safe, and practical equipment and uniforms. We have in stock many brands of uniforms—Dickies, Infinity, Cherokee, Heart & Soul, and others.
About 2 Hearts Medical
Choosing 2 Hearts Medical assures you access to the products you need, the services you deserve, the responsiveness you expect, and the people who will go above and beyond for you.
Founded in 2017, 2 Hearts Medical is a medical equipment and supply store company located in Webster, Texas. Our company and our people are here to serve you, your customers, patients, and referral partners. Don't worry about searching for "medical supplies near me" as you will find what you're looking for at 2 Hearts Medical. Our knowledgeable and friendly staff can answer questions and help you choose the equipment and supplies you need.