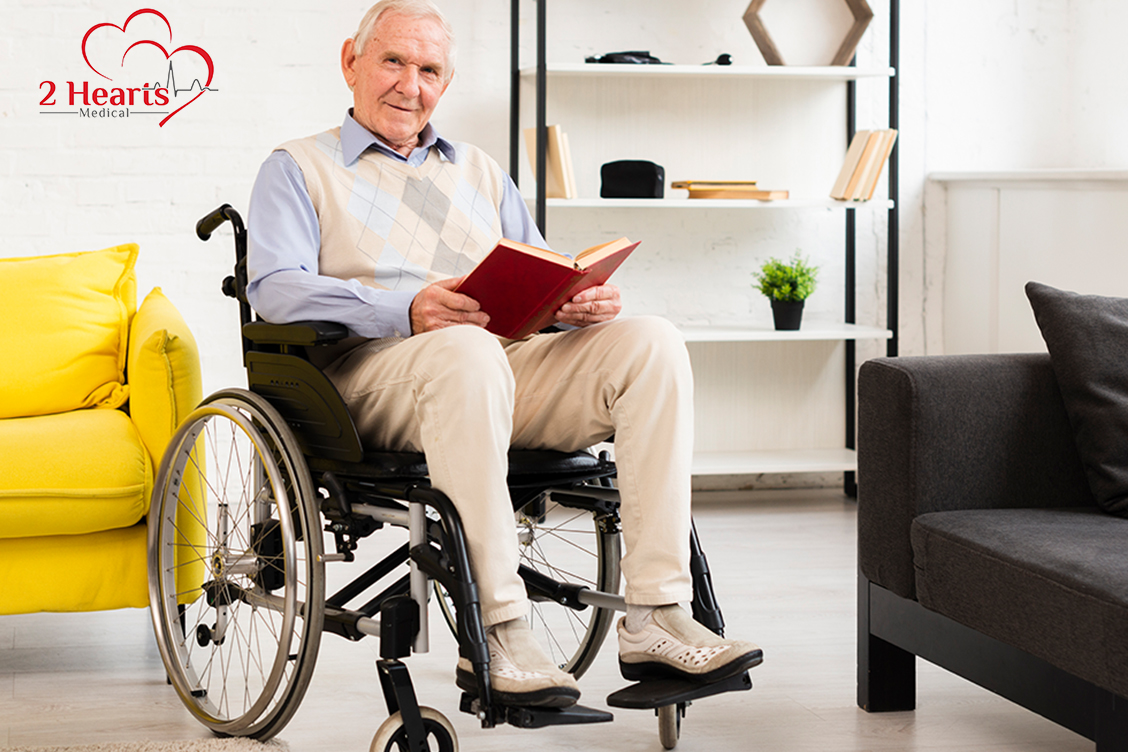 If you are looking for a power wheelchair for sale, 2 Hearts Medical has some great choices for you. Designed with the end-user and caregivers in mind, our power wheelchairs are comfortable, light, and portable. We offer our power wheelchairs at a range of price points to fit your budget. You surely will find what you're looking for at 2 Hearts Medical!
Several Models to Choose From
We have several types and models of power wheelchairs for sale:
Literider Envy Power Chair – This model is comfortable, portable, and easily maneuverable. It is easily disassembled for placement in the trunk of your car and comes with a stadium-style seat and generous footplate.
Portable Electric Wheelchair – Our WHILL Model Ci2 power wheelchair is simple to operate. It can be easily adjusted, from the seat height and back support angle to the controller position for a comfortable driving experience. It is easily disassembled for transport in the trunk of your car.
Zoomer Electric Chair – It is easy to make tight turns indoors with the Zoomer. The joystick moves you forwards, backward, and to either side. You have 360-degree control at your fingertips. When heading outdoors, the powerful dual motors and low center of gravity let you go most places without the risk of tipping over.
We sell only high-quality and safe power wheelchairs. Highly portable and readily disassembled, our power wheelchairs can be taken anywhere.
About 2 Hearts Medical
Choosing 2 Hearts Medical gives you access to the products you need, the services you deserve, the responsiveness you seek, and the people who will be exceptionally helpful.
2 Hearts Medical is a medical equipment and supply store company located in Webster, Texas. Our people are here to serve you. Look no further for a high-quality power wheelchair for sale as you will find what you're looking for at 2 Hearts Medical. Our knowledgeable and friendly staff can answer questions and help you choose the right one for you.