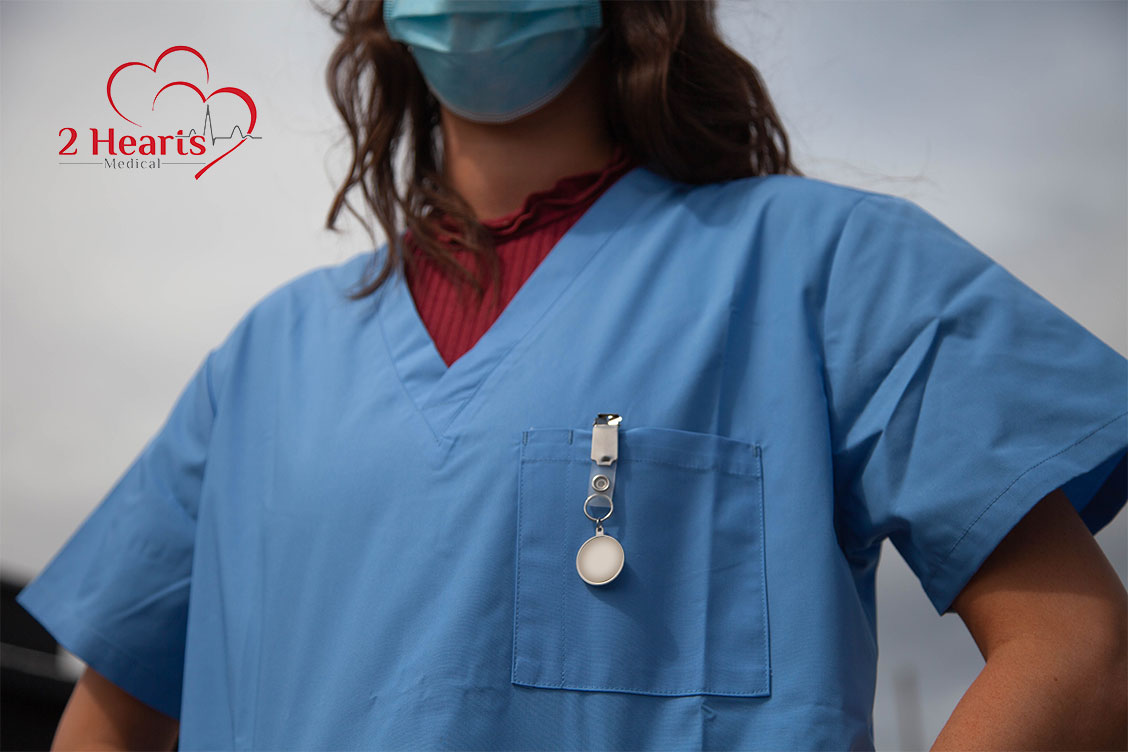 Scrubs have essentially become the universal uniform of doctors, nurses, and medical personnel in the 21st Century. They have evolved to meet the changing needs of mobility, comfort, and safety for medical professionals. It's no coincidence that scrubs are not generally white and that they are made from heavy-duty fabrics. These are intentional choices for medical uniforms.
In the late 1800s, surgeons and doctors began wearing white coats in order to differentiate themselves from quacks who were selling potions and offering other fake medical remedies. Everyone in an operating room wore white garb in those days gone by, but it didn't take long to realize that in a sterile room that was usually white and populated by staff members wearing white clothing under bright lights, the conditions were too tough on the eyes. In 1914, doctors began wearing green surgical clothing to relieve eye stress. Today scrubs are made in a wide variety of soothing colors and interesting patterns.
Scrubs are also worn to protect doctors and nurses from exposure to bodily fluids which can spread infection, illness, and disease. The thick fabric keeps any fluids from soaking through to make contact with the skin.
These are some of the other benefits of wearing scrubs.
Durability – the thick fabric can withstand many washings and is resistant to tearing.
Cost-effectiveness –the fabric not only lasts longer but is less expensive.
Functionality – large pockets make carrying medical instruments and supplies easier.
Comfort – scrubs are not binding or tight which makes them more tolerable to wear for long periods of time. They also allow the wearer a greater range of motion than more restrictive clothing.
Easily identifiable –scrubs can be embroidered with clinic or staff members' names or other logos.
2 Hearts Medical is proud to offer medical uniforms in a wide variety of style choices and sizes by trusted makers including Dickies, Healing Hands, Zavate, Med Couture, and Cherokee. Visit one of our stores or our website today to see our selection or to ask any questions.