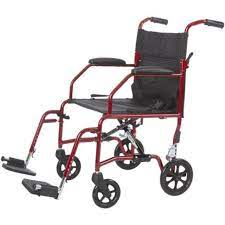 When you search"life aids – Webster" online you will no doubt find 2 Hearts Medical, a medical supply, and equipment company located in Webster, Texas. We have in stock a large selection of life aids that promote independence and safety. Our senior living aids are perfect for those with mobility issues or those needing an assistive device.
We carry a variety of life aids, including wheelchairs, knee walkers, canes, and transfer equipment. We have a strong inventory of practical and safe life aids to ensure your needs are met. We have lots of solutions to help with a host of daily living tasks!
Mobility and Independence
It's important to keep seniors, the elderly, and disabled adults as mobile and independent as possible. We have just the right item for every specific life aid need. Our categories include:
Powered mobility –check out the Buzz About and the Lite rider Envy power wheelchairs
Ambulatory items – we have a great selection of rollators, knee walkers, forearm crutches, and canes
Pressure relief – prevent pressure ulcers and bed sores with body positioning items such as wedges, donut cushions, and swivel seat cushions
Transfer devices – transfer easily in and out of a wheelchair or bed with transfer benches, transfer blankets, or gait belts
Exercise – we offer an outdoor exercise set, exercise squeeze balls, and an overdoor traction set
Other – our foldable ramp can be used in a home without costly construction
Our safe and durable life aids go a long way to support greater independence.
About 2 Hearts Medical
When you're searching for life aids and supplies, search no more as 2 Hearts Medical is a leading source. We have a variety of aids and assistive devices to help the elderly and those with disabilities live independently. Check out our selection.
When you search for "life aids – Webster" you will certainly find what you're looking for at 2 Hearts Medical located in Webster, Texas. Our friendly staff can help you find the best life aids for your needs. Let us be your preferred source for easier solutions for the activities of daily living, and improve your quality of life!