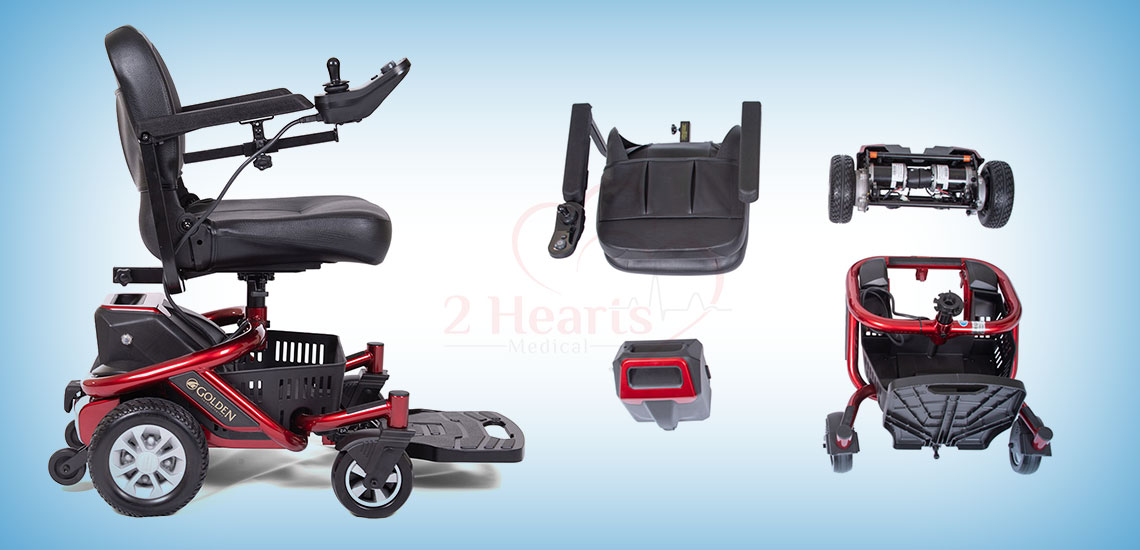 Electric Wheelchair for Sale
Electric wheelchairs allow their users a level of independence and movability that was simply impossible before their invention. And our electric wheelchairs for sale are here to provide the utmost comfort to individuals who struggle to stand or cannot stand at all — with a range of products carefully designed around moving disabilities.
Here are some of the myriad advantages of using our products.
Benefits of Using Electric Wheelchairs
Electric wheelchairs provide constant support to their users, both outdoors and indoors. Not only will they help you cross larger distances outside — but their tighter turning radius also means they're better for negotiating cramped spaces indoors.
Even our heaviest models are reasonably lightweight, making them easy to get in and out of a car or another vehicle. Also, they can quickly be folded and unfolded for easy assembly.
Plus, our wheelchairs are the safest possible option — their lower centre of gravity means they're way less likely to get tipped over compared to regular manual chairs; especially on rough terrain that requires more precise movement and braking.
Buying from 2 Hearts Medical
While finding electric wheelchairs for sale is definitely the best way to get around if you're movement-impeded — you also want to make sure you're getting your chair from the right manufacturers. Here at 2 Hearts Medical, we're continuously devoted to providing our clients with the finest products they need — patients and healthcare professionals alike. Our electric wheelchairs are designed for extreme movability, comfort, and practicality — get in touch with us today and we'll be happy to provide more details!