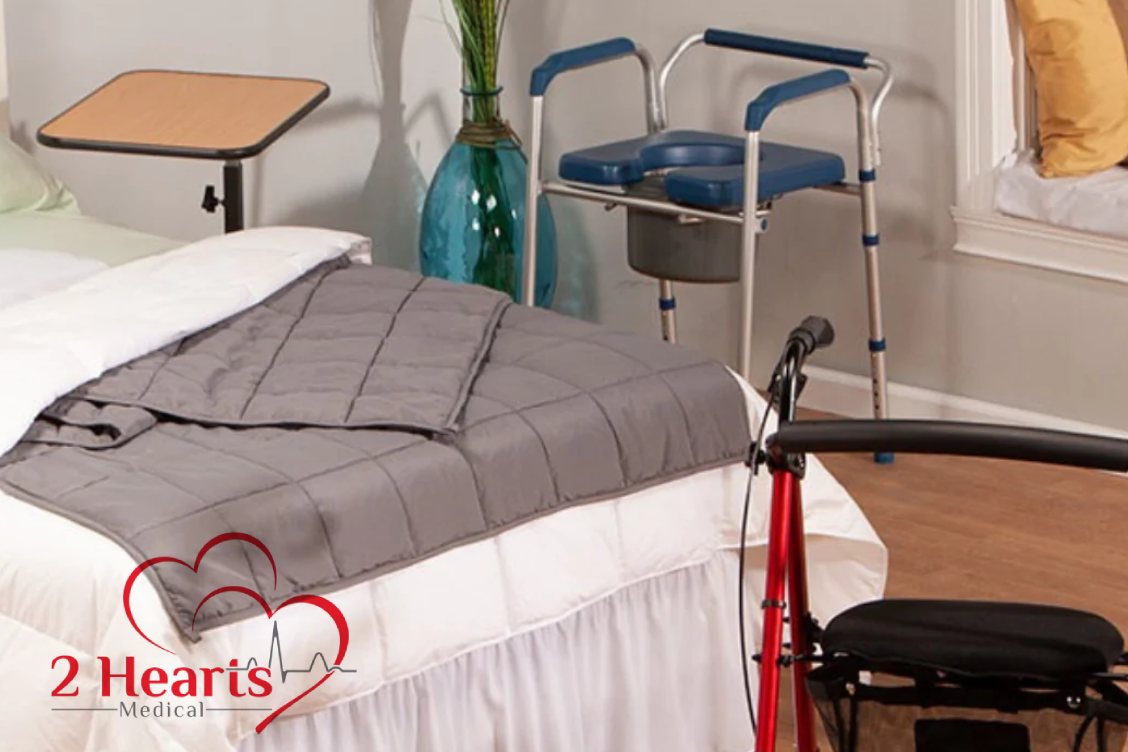 Bedroom safety for seniors is essential as falls are the leading cause of injury in the elderly. Bedroom safety should be a high priority for family caregivers and others caring for an elderly person. Anyone with mobility concerns, balance issues, or who is generally weak should invest in bedroom safety measures. At 2 Hearts Medical, you can find bedroom safety products that decrease the risk of falls, provide a safe sleeping environment, and increase independence.
Put Precautions in Place
For someone with limited mobility, getting in and out of bed can be challenging. It's important to minimize the risk of a fall. We carry several types of bedroom safety products—bed rails, bed handles, and the independence bed—that provide security and comfort:
Bed Rails. Easy to install and affordable, bed rails provide leverage and support when getting in and out of bed. We offer various types and styles: the Bed Rail Advantage Traveler that easily folds for travel or storage, the EZ Adjust Bed Rail, and the Home Bed Rail that comes with optional adjustable legs.
Bed Handles. With a lower profile and lower handle, bed handles take up little space. They are designed for people who need some leverage when getting in and out of bed, and not for those who need a high-weight-bearing stability device.
Independence Bed. Enables you to customize your body position to help relieve pressure, stress, and tension. The function keys enable you to have complete control at your fingertips. Lift your head or raise your legs with an easy-to-use remote.
Our bedroom safety products help create a supportive and assistive sleeping environment.
Features to Consider
Because safety is the primary reason for purchasing bedroom safety products, knowing specifics about how these products provide support and stability is important. Our knowledgeable staff at 2 Hearts Medical can help you find what's appropriate for you. Adjustability, for example, is a key consideration. Some safety bed rails have a fixed height and others are height adjustable. Not every bed rail works with every style of bed—some rails require a box spring, while others work best when used with larger-sized mattresses. We will help you determine which bedroom safety products are best for your needs.