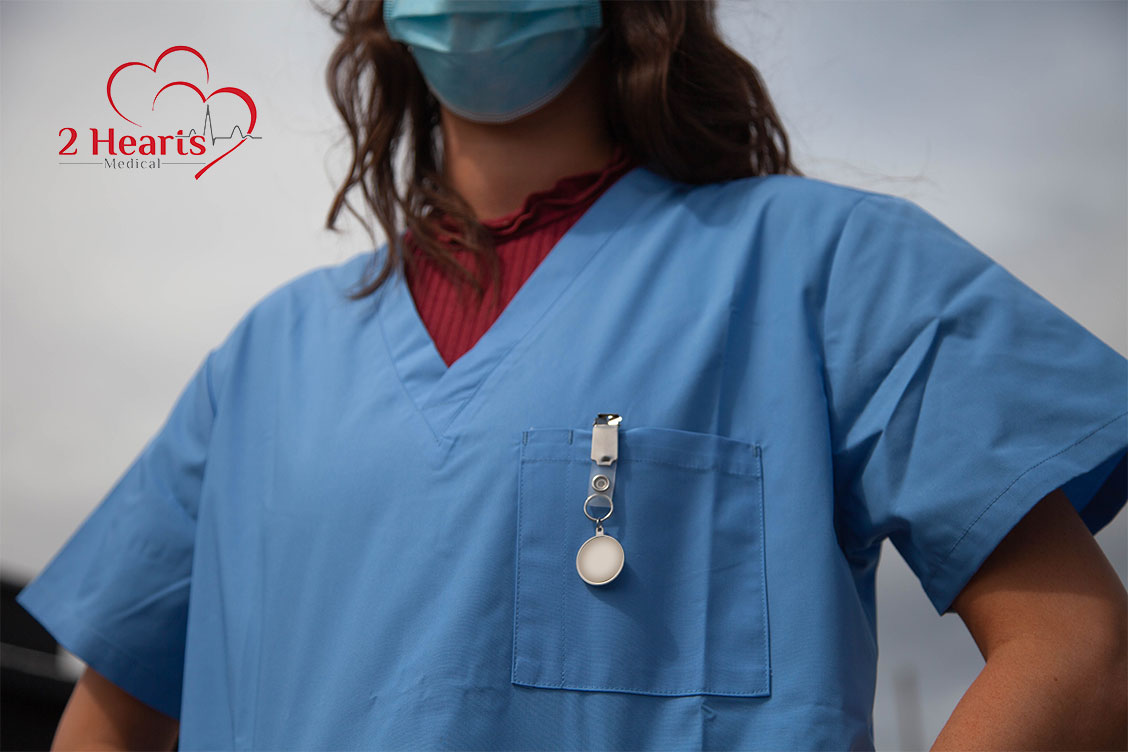 Shop our collection of nursing scrubs and a vast assortment of nursing uniforms for sale. At 2Hearts Medical, we understand that nursing tasks are diverse and complex and that uniforms need to be designed to make your work simpler. We provide nursing and patient care workers with high-quality, reliable, and practical nursing uniforms. Don't think you have to pay top dollar. We have the styles you want at the prices you need!
Our Extensive Collection
You can choose from a variety of nursing scrubs and uniforms for both nurses and general healthcare staff. We offer brands such as Cherokee, Dickies, Healing Hands, Med Couture, and Zavate. Women's nursing uniforms are offered in a variety of colors and styles. The popular Cherokee line comes in various sizes for all body types:
Contemporary – a modern proportion with a closer to the body fit
Traditional classic– a more relaxed fit
Modern classic– a classic proportion
Athletic – a modern proportion for an athletic build
Maternity – a comfortable fit with room to expand
We also offer men's tops and pants in the Cherokee collection. For a twist on a classic style, try Cherokee's Revolution series.
The Dickies line is known for its high-quality, durability, and signature styling. The uniforms are modern, comfortable; and reliable. The Dickies' nursing uniforms include the following features:
Rib-knit inset at neckline and side panels
Two-way stretch
Five pockets
Bungee identification badge loop
Our nursing uniforms have all the features you need so that you can focus on your demanding work.
We're Ready to Help
When you're spending 12-hour shifts in a nursing uniform, it's important to feel comfortable and look your best. We can help you find the perfect style and fit for your body type with recommendations for sizing, fabric, and fit. Our knowledgeable and friendly staff can answer any questions you have about our nursing uniforms for sale to help you make the best choice. We'll make sure you have the information you need before making your final uniform purchase.