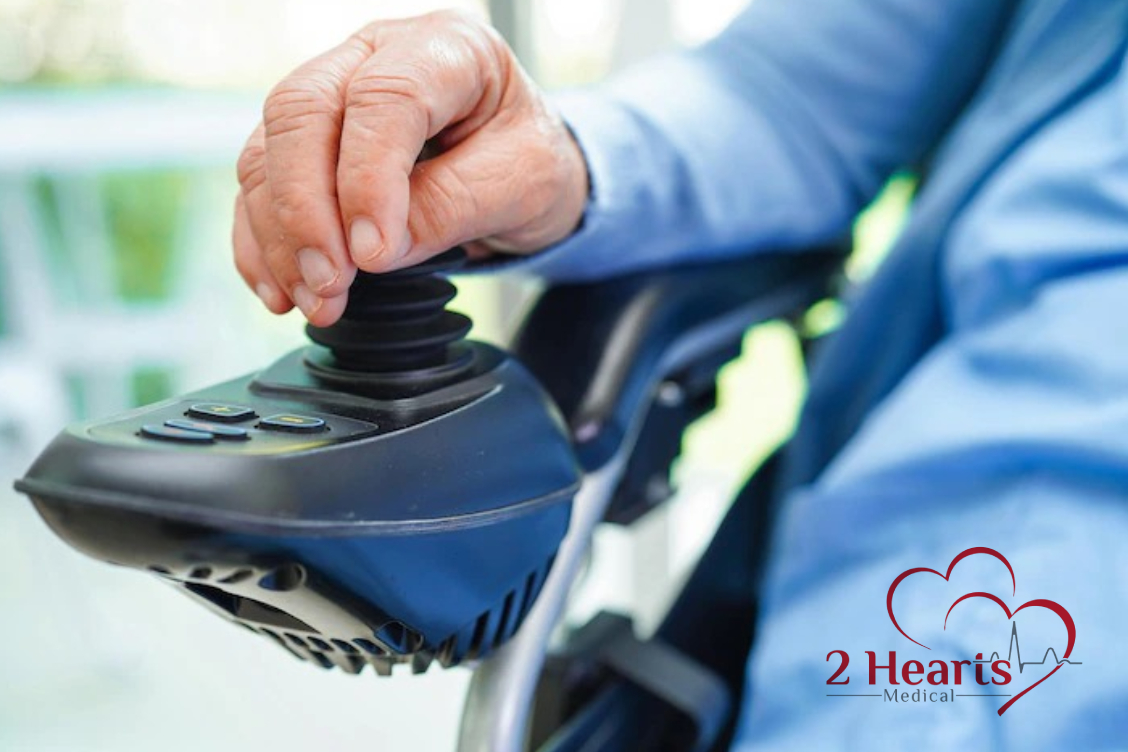 You can find the latest models and most comfortable power wheelchairs for sale at 2 Hearts Medical. We have some great options for you. Our power wheelchairs are highly maneuverable, very comfortable, and easily portable. They are designed to factor in the end-user and caregivers' user experience.
Models We Feature
We offer the following power wheelchair models:
Our WHILL Model Ci2 wheelchair is simple to operate and allows for a comfortable driving experience. You can make tight turns to get where you need to go. It is portable and easily disassembled for transport in the trunk of your car. This wheelchair is priced at just under $4,000.
The Zoomers are powered by dual motors for speeds of up to 3.7 miles per hour and can be used over various types of terrain. It is easy to handle the joystick—just point it in the direction you wish to go. The height of the seat, back support angle, and controller positions are easily adjusted. The Zoomers are easily stored as it fits under most tables and desks. This wheelchair is priced at just under $3,000.
The Literider Envy Power Chair is easy to handle, very lightweight, and highly portable. It can be easily loaded into the trunk of a car. This model features a comfortable seat, and a large footplate, and can operate up to 15.5 miles with 22-amp hour batteries. This wheelchair is priced from $1,749 to $1,999.
Our power wheelchairs have the features you need—easy maneuverability, comfort, and portability. They are easily disassembled and transported to where you need to go.
About Our Company
You don't need to search any further for a high-quality power wheelchair for sale as you will find what you are looking for at 2 Hearts Medical. We offer you the medical products and equipment you are looking for and the services you need.
Our staff can help you make the right choice for your power wheelchair requirements. Rest assured that our knowledgeable and friendly staff know all the features of these wheelchairs and are readily available to help you choose the wheelchair for your specific needs.