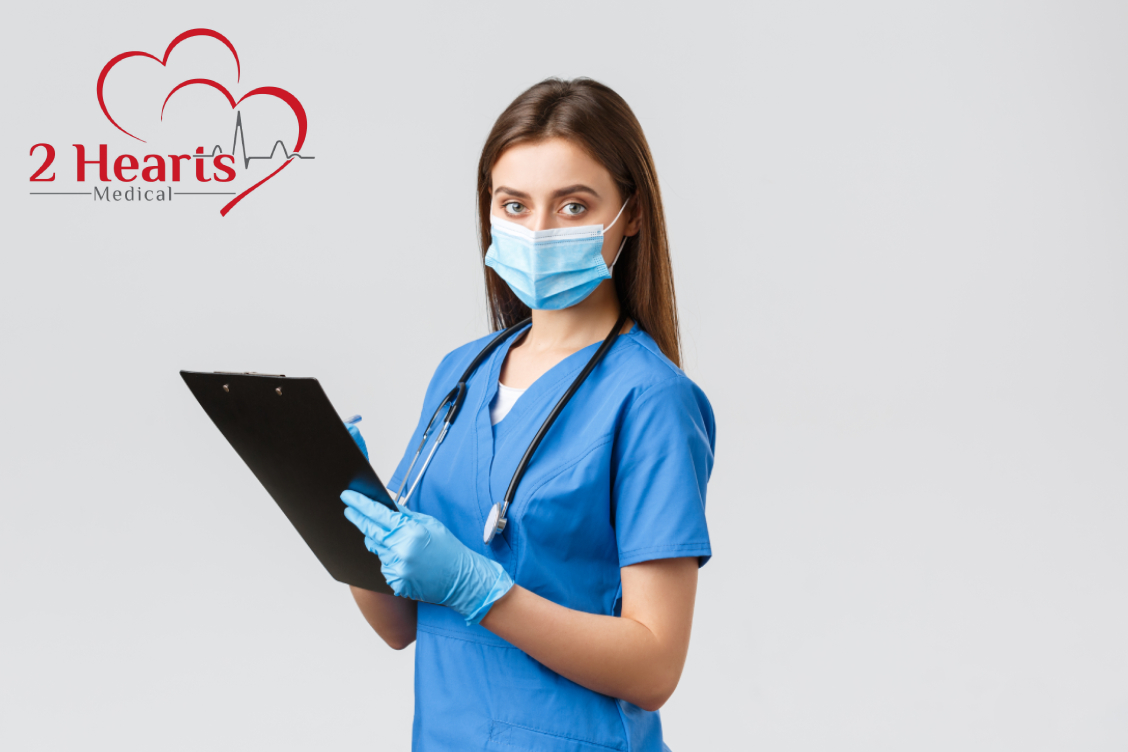 2 Hearts Medical has a wide range of styles and brands among its medical uniforms. We understand the complexity and diversity of medical-related tasks. The need to have the appropriate medical attire is essential. We provide health care workers with high-quality, comfortable, and practical yet attractive medical uniforms. 2 Hearts Medical is an excellent source for medical uniforms!
Our Product Range
At 2 Hearts Medical, you can choose from a variety of medical uniforms in today's top brands. Our high-quality brands come in various colors, styles, and sizes. Our featured brands are:
Cherokee – includes the Allura, Infinity, and Revolution series for a variety of styles and body sizes from traditional classic to athletic
Dickies – includes the Balance and Essentials lines featuring contemporary scrubs for women and men
Healing Hands – we offer the Purple Label Series that features scrubs in a variety of colors
Save – we carry the Ava Therese Series that features tops and jogger pants
Med Couture –we carry the Insight Series that features tops and joggers
Barco One – we carry men's lab coats in this brand
Grey's Anatomy – we carry women's lab coats in this brand
In addition to women's uniforms, we carry unisex and men's medical uniforms. Check out the variety of colors and styling! The brands we carry keep innovating to create the best in contemporary and durable yet stylish medical uniforms.
About 2 Hearts Medical
2 Hearts Medical, established in 2017, is a medical equipment and supply store company located in Webster, Texas. We pride ourselves on providing high-quality products, exceptional services, and exemplary customer service.
Our company and our people are here to serve you, your customers, patients, and referral partners. Our knowledgeable and responsive staff can answer any questions you have about our medical uniforms and help you choose the best ones for you.