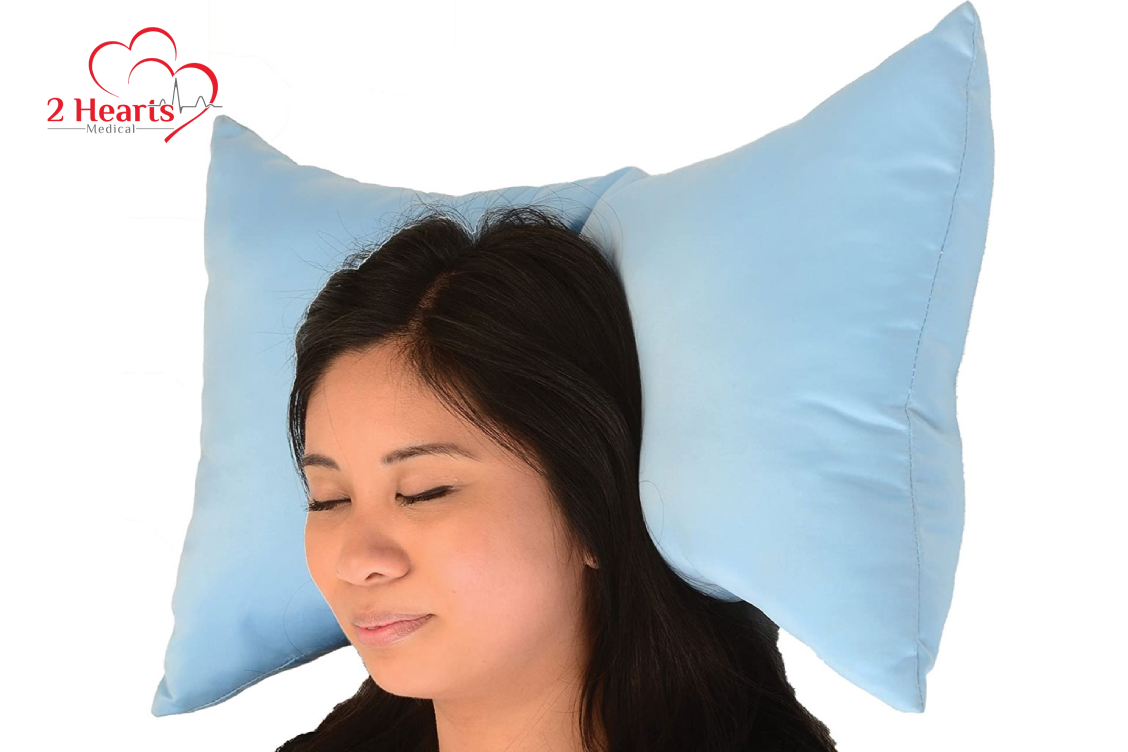 If you're searching for a pillow for relief from neck tension, search no more as 2 Hearts Medical has an ideal solution—the Comfort Curve Neck Pillow. Supporting your neck while you sleep makes a big difference in the quality of your sleep. Whether you're recovering from a neck-related injury, experiencing general neck pain, or just want to do what's best for your body, the right neck support is critical.
Neck pain can occur whether you're a side, back, or stomach sleeper or a combination of these positions. Experts agree on the importance of supporting the natural curves in the spine. Our ergonomically shaped curved neck pillow delivers just the support your neck needs so you have a comfortable night's sleep.
Comfort and Versatility
The Comfort Curve Neck Pillow offered by 2 Hearts Medical is designed to relieve neck and shoulder muscle tension so you can be comfortable and get the rest you need. Thebutterfly-shaped pillow has multiple uses:
Provides neck and head support not only for sleeping, but also for watching TV, reading, or just reclining
Offers comfort for traveling, especially on plane flights and car rides
Provides support and cushioning for knees, ankles, or the pelvic area
The satin-like material of this neck pillow is smooth and cool. Its cover is removable and washable.
Ideal Neck Support for Better Sleep
You don't need to search any further for a tension-relieving neck pillow as you will find what you are looking for in the Comfort Curve Neck Pillow offered by 2 Hearts Medical. This neck pillow is just what you need to help you achieve pain-free alignment. Its curves mirror your body's curves giving you the best support so you can get a better night's sleep. 2 Hearts Medical is a medical supply and equipment store in Webster, Texas. Our knowledgeable staff is available to answer any questions you may have about the benefits of the Comfort Curve Neck Pillow.