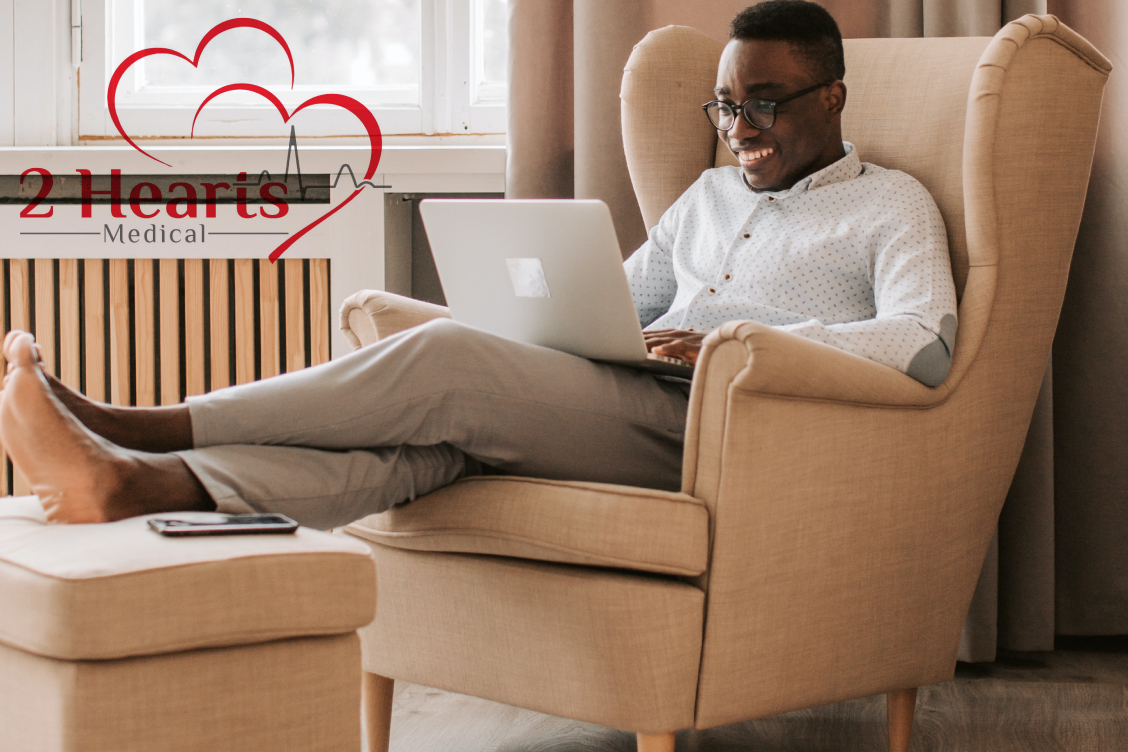 If you are searching for a power recliner chair that's meant just for you, we offer the best selection of comforter chairs Webster has to offer. These recliners are plush, safe, and easy to operate. Whether you're short in stature or tall or have a slight or large build, we have chairs in a variety of dimensions to fit your size. It's time to put your feet up and languish in one of the latest Webster comfort chairs for sale at 2 Hearts Medical!
Exceptional Comfort and Functionality
The Webster comfort chairs feature a plush, seamed backrest with lumbar support and a new arm style with added padding for maximum comfort. These power recliners have a luxurious look and feel. Other outstanding features include:
Simple, two-button control
Smooth operating—rise easily to a standing position and lower to a seated position
Deeply padded cushioned seat
Excellent leg extension
Deep-padded cushioning with full chaise pad support
Non-skid leg levelers for extra stability and safety
We understand that when it comes to power lift chairs, one size does not fit all. We have a range of chair sizes to accommodate whatever size you need. Our Webster comforter chairs are offered in small, medium, large, tall, and heavy-duty.
Ideal Lift Chair Solution
The comfort chair by Webster offers an ideal lift chair solution. See for yourself—this power lift recliner will truly enhance your life. You will be ready to relax and enjoy reading or watching television in one of these state-of-the-art power recliners.
The comforter chair Webster offers combines superior components with excellent designs to provide you with the highest level of functionality and comfort. We are ready to help you make the right choice for your power lift chair requirements. Choosing 2 Hearts Medical offers you access to the solutions you are looking for and the services you need.